About: Mexico Energy Intelligence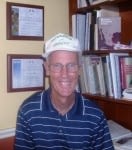 Baker & Associates offers niche-market business and policy intelligence related to Mexico's oil and gas, power and chemical industries. Over 1,000 reports have been issued in the last 20 years. Subject matter expert and publisher George Baker, who directs the firm, has carried out consulting assignments starting in the late 1970s at the height of the Oil Boom in Mexico. He brings bilingual and bicultural skill-sets to understanding and responding to challenges of business and public policy, coupled with a deep familiarity with the history and idiosyncrasies of the Mexican operating environment.
Recent Comments by Mexico Energy Intelligence
No comments by Mexico Energy Intelligence yet.